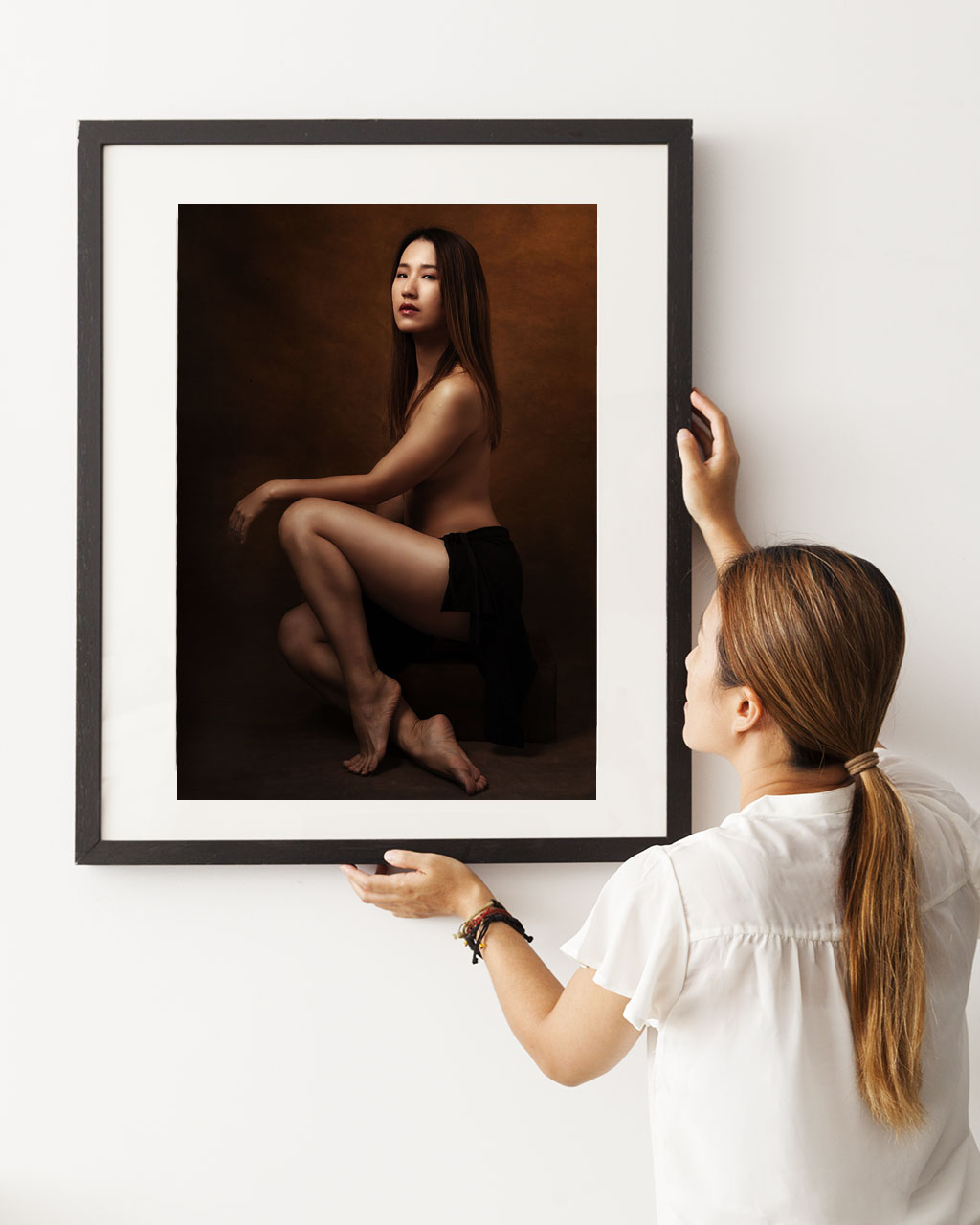 This image " I see you", is part of the exhibition collection at Canon Malta, Avantech in San Gwann. In this image, I want to show the essence of the emotion and atmosphere is more, much more important than the clothing. There is only one piece of fabric wrapped around the waist, so basically, the clothing is not the major impact. In this image, it's the look, the pose, the way she holds herself, and the way she looks, that is fearless. She was merely looking into you, into the viewers' eyes. It's something I love so much about the portrait, about a woman who is confident, assertive knowing what she does, she is not afraid of being looked at or watched. Instead, she would probably say, "what are you looking at" and that's a very interesting conversation a portrait could have with the viewers. I think a good image is about thought provoking, evoke curiosity, lead to a conversation or simply an inspiration.
What do you see in this image?
This image has won a bronze award at The Portrait Masters in 2021.
EXIF:Camera:Canon 5D Mark II Lens:EF24-105mm f/4L IS USM Shutter speed:1/200, Aperture:F5.6, ISO:200 , Focal length: 60mm